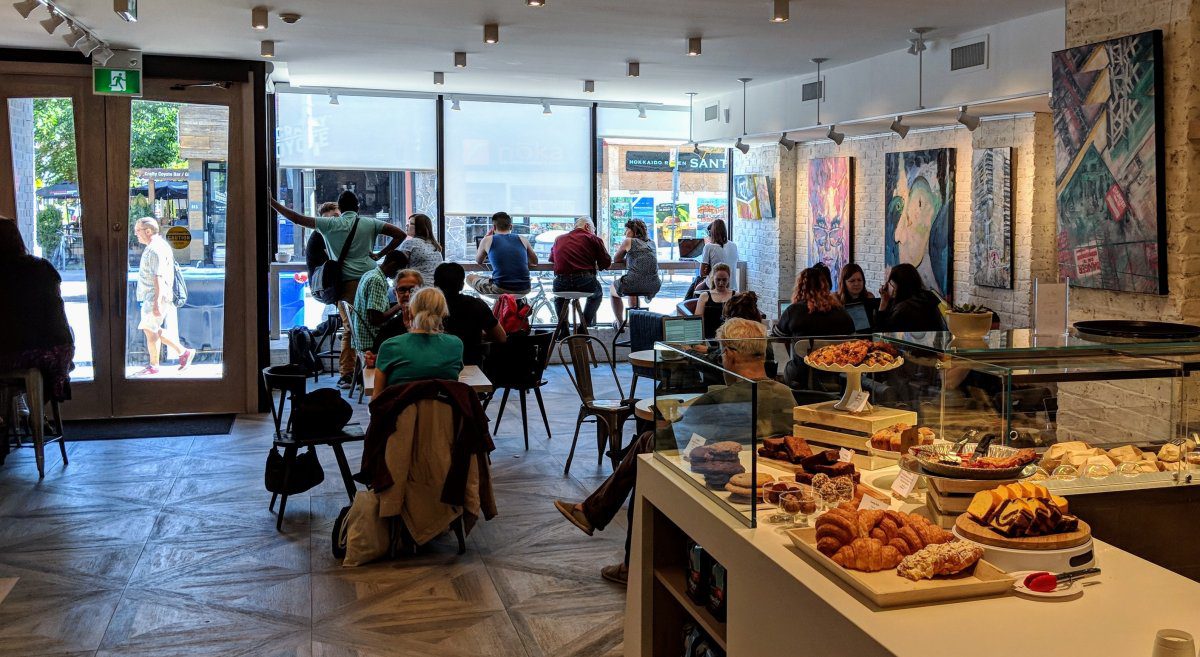 Step inside Slanted Door Art Gallery, Cafe, and Lounge to discover new artworks. Browse through the shop, view the art at your own pace, and make purchases if a piece catches your attention. We're updating this regularly, so make sure to visit again!
Slanted Door in The Annex
A gallery, café and lounge in the heart of Toronto's creative downtown
Welcome to our café and art gallery! We're so glad you stopped by. Whether you're in the mood for a delicious cup of coffee, a light lunch, or a unique art experience, we've got something for everyone. Our café serves up freshly roasted coffee and a variety of pastries, sandwiches. And our art gallery features a rotating selection of works from local and emerging artists. We can't wait for you to come and visit us!
Nestled in the heart of downtown, we are the perfect spot to grab a cup of coffee and take in some stunning artwork. Our walls are adorned with pieces from local and emerging artists, providing a constantly rotating display of talent. Whether you're an art enthusiast or just looking for a cozy place to relax and unwind, you'll find something to love at our cafe art gallery. So come on in and join us for a unique and enriching experience.
Slanted Door is more than an art gallery – it's also a café, lounge, and gathering place where The Annex's creative community can come together to share their love of the visual arts over a delicious cup of coffee.
Hours: Monday to Friday 8:30AM to 7:30PM  / Sat 9:00AM to 6:30PM  / Sun 10AM to 6:30PM