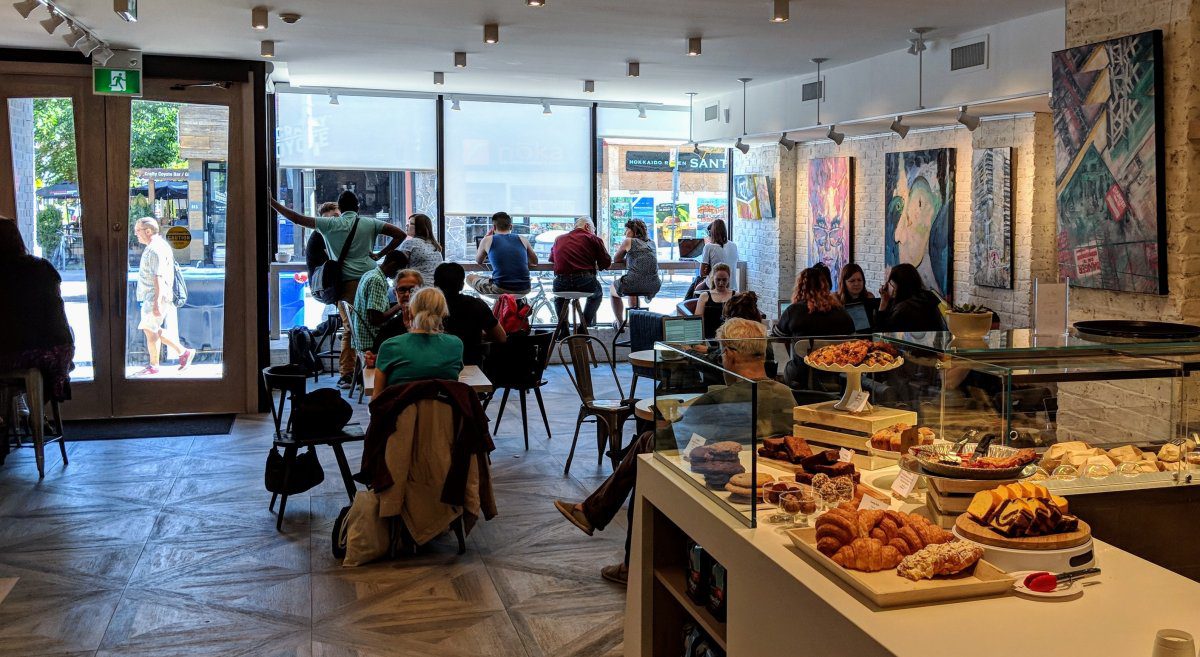 Step inside Slanted Door Art Gallery, Cafe, and Lounge to discover new artworks. Browse through the shop, view the art at your own pace, and make purchases if a piece catches your attention. We're updating this regularly, so make sure to visit again!
Slanted Door in The Annex
A gallery, café and lounge in the heart of Toronto's creative downtown
Slanted Door cafe lounge art gallery is a great place for coffee and snacks. There are many places in Toronto where you can go for coffee, but not all of them have such a beautiful setting as this one does, located at the heart of Annex neighborhood in downtown Toronto .
From the moment you enter the space, you'll be greeted by an explosion of colors that can only be described as "awesome." The art on display is for sale and changes bi-monthly, with pieces from local Canadian artists. The artwork ranges from abstract paintings to portraits and everything in between.
At first you might think this is an odd combination of things to have together. But it's a great idea, really! You can enjoy coffee and art at the same time, and support artists in the process. If you like a particular painting, you can buy it and hang it in your own home or office.
This is a place where you can enjoy both great art and great coffee. You can also stop in for breakfast or lunch, It's a nice place to relax after work or on the weekend with family or friends.
Slanted Door is more than an art gallery – it's also a café, lounge, and gathering place where The Annex's creative community can come together to share their love of the visual arts over a delicious cup of coffee.
Hours: Monday to Friday 8:30AM to 7:30PM  / Sat 9:00AM to 6:30PM  / Sun 10AM to 6:30PM